How to get Codice Fiscale ( Italian tax code ) online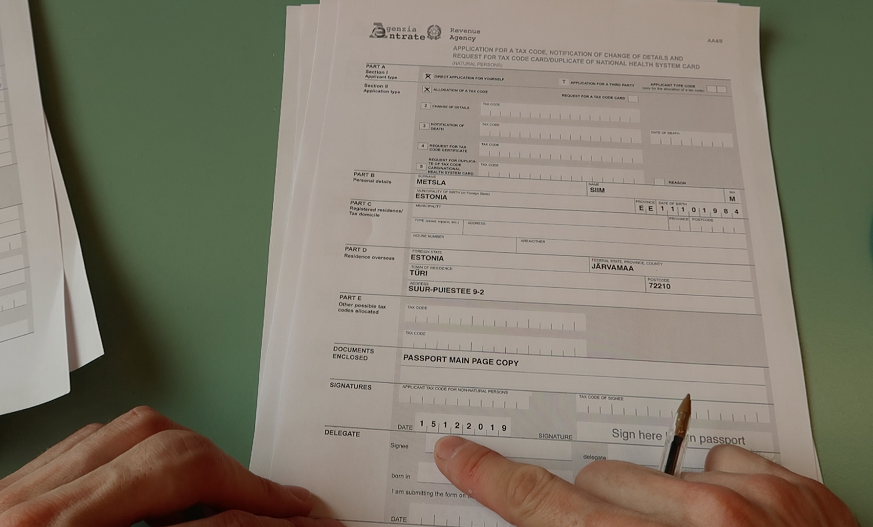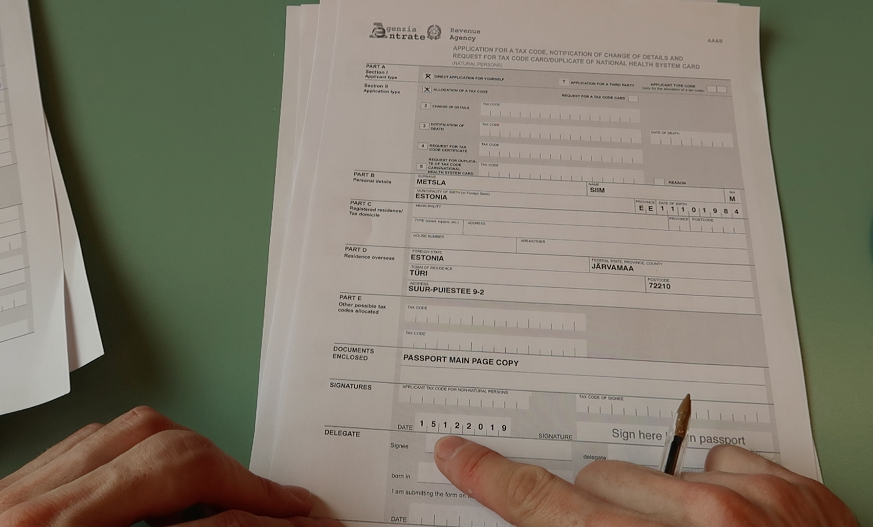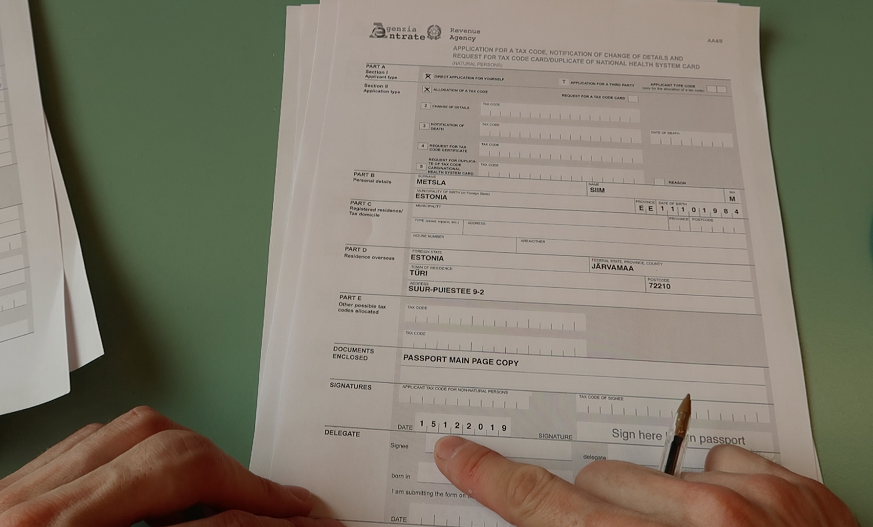 How to get Codice Fiscale ( Italian tax code ) online – download application form for free yourself or apply for 49 € online, also called Italian Fiscal Code, Italian Tax code, Italian Tax Identification number yourself for free.
Official .PDF empty form to fill out yourself in computer with your info (recommended) than to print out and fill by hand.
Example .PDF filled form that you can change with your info.
How to get Codice Fiscale, Italian Fiscal tax code in Italy or online as a foreign tourist / student / worker.
If you need just to buy / order something online, you can just try to use mine: MTSSMI84R11Z144H, no problem or maybe its ok just to use non official Italian Tax Code generator.
Check if my Codice Fiscale valid (from Agenzia delle Entrate website).
PART B
Date is always Europe format: date/month/year, NOT: month/date/year
Check out how to convert your name "strange" letters to normal letters.
Example my mom family name is MÄKINEN but you need to write MAEKINEN.
PART C – NO because you need to add your residency in your country so you need fo fill ONLY:
PART D – Residency Overseas
P.S.: NOT where you live / start to live in Italy but your original home address in your country!
DOCUMENTS ENCLOSED:
Write: PASSPORT MAIN PAGE COPY
SIGNATURES / DELEGATE:
Please sign as similar as possible in passport (specially if delegating somebody else to do it for you in Italy.
Example of the certificate you will get from Agenzie delle Entrate.
P.S.: Check if your birthdate and name is all correct when you get the certificate.
MAKE SURE NOT TO FORGET ALSO TO
PRING YOUR PASSPORT PHOTOCOPY TO Agenzia delle Entrate also!
Any Questions? Check out FAQs.
If info found here has been useful for you, please don't forget to review us in Google & Facebook (you can copy paste the same review to FB or Like):
Write a review in Google
Add a review in Facebook or Like
You can also donate if you find this info useful.
Thank you!
I'm already applying for Tax codes for my clients & I'd be more than glad to be able to help to get you Codice Fiscale online for 49 €.