Get Codice Fiscale now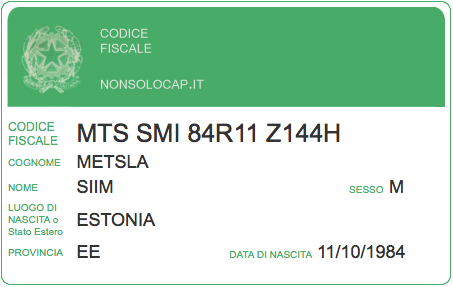 Get Help to apply for your Italian Tax code now.
Get free help – read how to apply for your Codice Fiscale now:
1. Download & fill the form: STEP 1/3
2. Print & sign: STEP 2/3
P.S.: No need to scan it anymore.
3. Book appointment: STEP 3/3
Questions? All FAQs
Main questions:
Is my Codice Fiscale valid?
How to generate non official tax code?
29 € VALUE FOR 19 €! Get help to fill the form
to apply for your official Codice Fiscale
1. just need to fill the form below,
2. print & sign the filled form
3. make appointment via www


AgenziaEntrate

 & go to apply